AIS launched new store so-called 'flagship' - sensation of the Digital Urban Lifestyle
AIS proudly presented AIS Serenade Club Flagship Store at Central World Branch - the highest level of service that is unrivaled with 5G technology and full of innovative gadgets with streaming entertainment to cater to every generation's lifestyle.
Introduced Max Serenade Ambassador; originated from temi robot, the new employee assistant robot of Serenade Club, will deliver exclusive services and privileges.
Mrs. Busaya Sathirapiphatkul, CEO of AIS Customer Service and Privilege, said,
For over 16 years, AIS Serenade has been delivering superior service with the philosophy of 'Always Exclusive, Always on Top
Entering the 5G era, no matter how amazing the speed is. But, what we have to focus is the principle of customer care, in which we always adhere to is to deliver the best and fasted service, inspiring the initiation of this flagship store. We intend to make it the first Serenade Club branch that elevates the Digital Urban Lifestyle.
Customers can practically experience the real AR VR Technology, and they can decisively select IoT gadgets that can be used in real life. On the side of our employees, we lift up the level of Serenade Ambassadors to have better knowledges of both 5G and IoT for them to deliver the right information to customers, making the perfect transition to 5G era"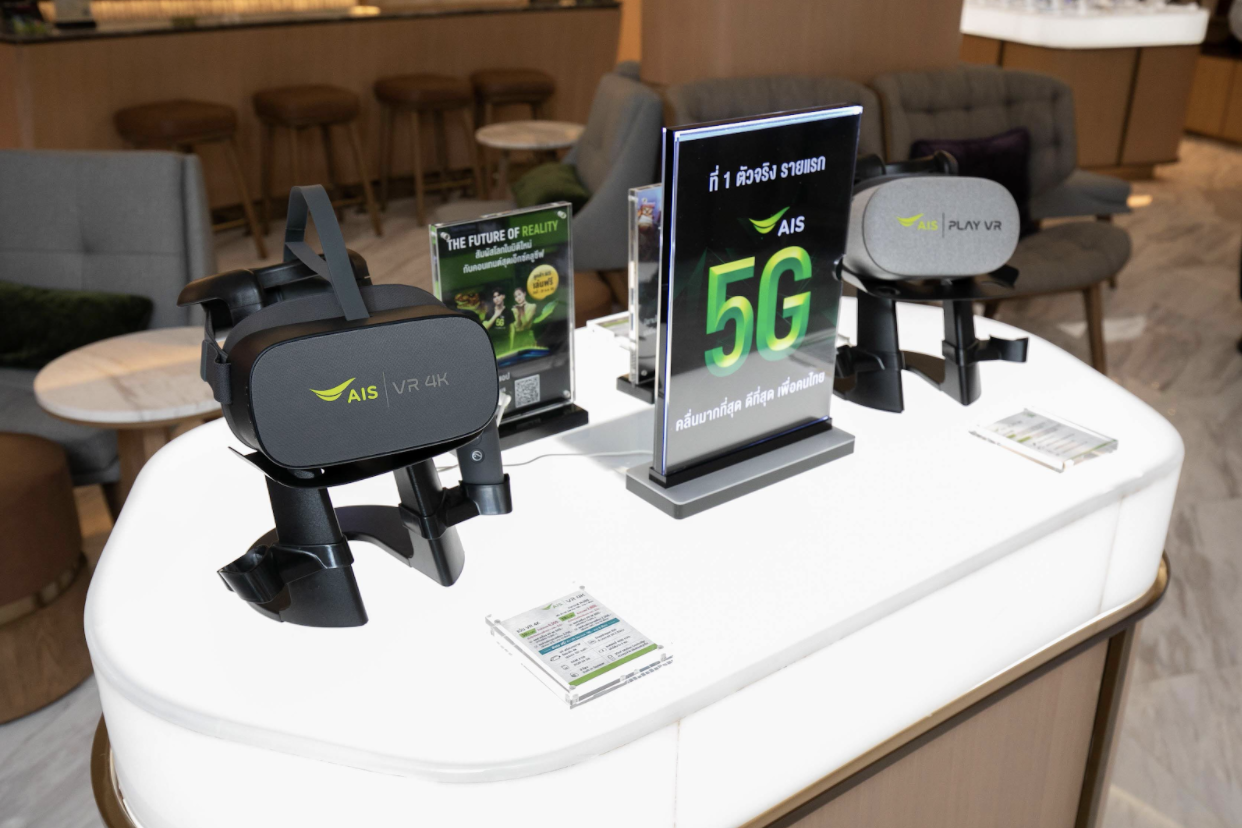 For AIS Serenade Club, 5th floor of Central World. The Flagship Store refurnished with a new look by adding the sense of nature, simplicity where it reflects high class aesthetics; plus, the integration of innovative technology. With all of these attempts, it allows customers to touch the experience of real 5G lifestyles.
The provided gadgets classify into 4 zones, including 1.VR Experience - the realistic e close, smooth, classy beauty, offering the most advanced solutions for customers to get a model, lifestyle and Home-style customers in the 5G era, full of equipment and cleaning gadgets, divided into 4 zones, including:
1.VR Experience - offering realistic contents via AIS VR 4K and AIS PLAY VR (Drop In) devices
2. Smart Use - a must for modern people for better quality of life.
3. Smart Entertainment - entertaining devices from famous brands providing happiness and amusement anywhere at anytime
4. Smart Lifestyle - digital lifestyle with IoT devices, such as a Smart Health device that allows you to check your health even when you are at home, making your house or even your car to be incredibly smarter, safer, and more convenient.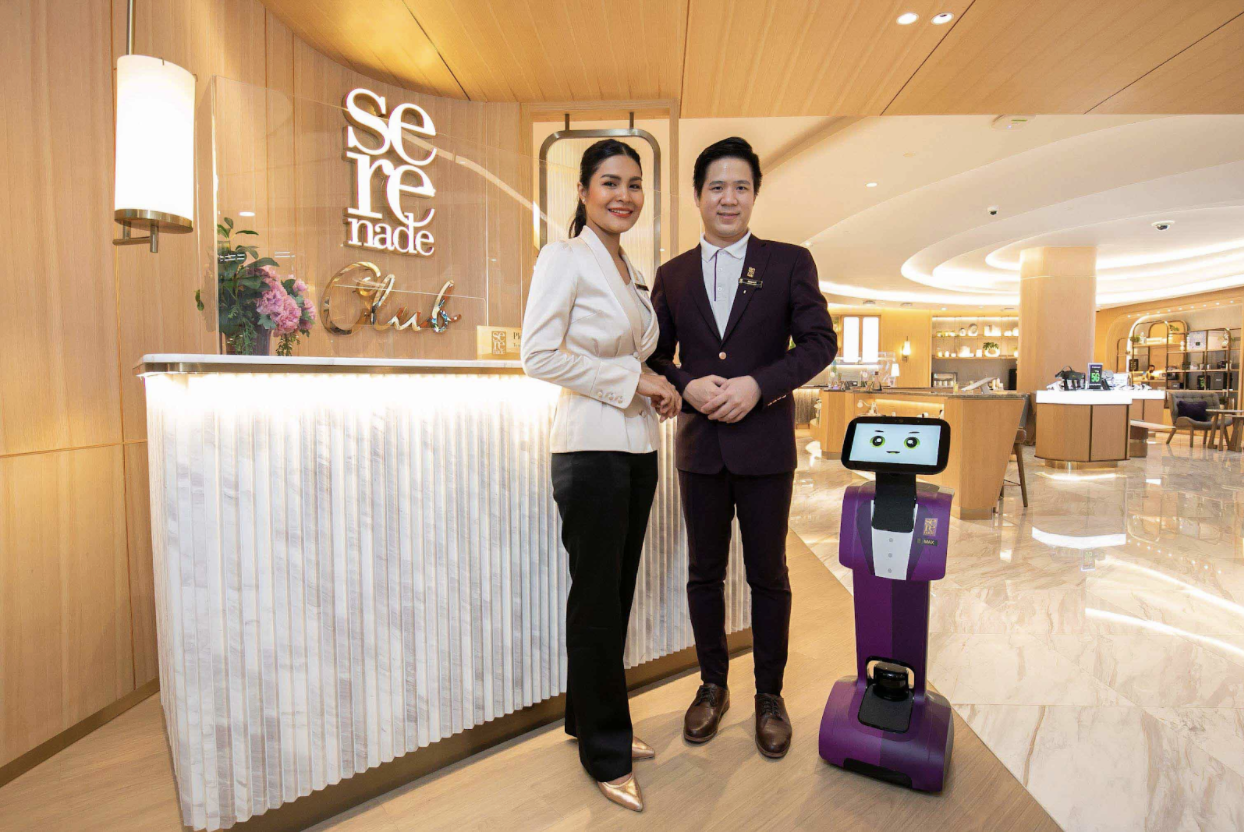 At the same time, MAX, an AI robot, derived from temi robot, will serve as Serenade Ambassador, who will be the receptionist. MAX uses Natural Human-Robot Interaction technology to provide a natural way of talking and expressing opinions.
Besides, MAX is also used to present exclusive offers for internet package, in which can only be registered in MAX. Moreover, MAX is used to display deals, promotion, and shops, while providing special discounts for AIS Serenade's customers.
On this occasion, AIS Serenade joins hands with young artist Khun Sethaporn Maawanitkul, known as Painterbell, to present the concept of "Digital Urban Lifestyle" through the main character John & Lulu, which are used to represent AIS Serenade's customers in 5G era.
Collaborated with AIS Serenade's Nong Aun Jai, AIS mascot, directly through the VDO clip 'Touch the Future', which presents the futuristic reality that we can actually experience. More than that, there is also an activity for AIS Serenade customers to take pictures with AR John & Lulu at Serenade Club Flagship Store, Central World Branch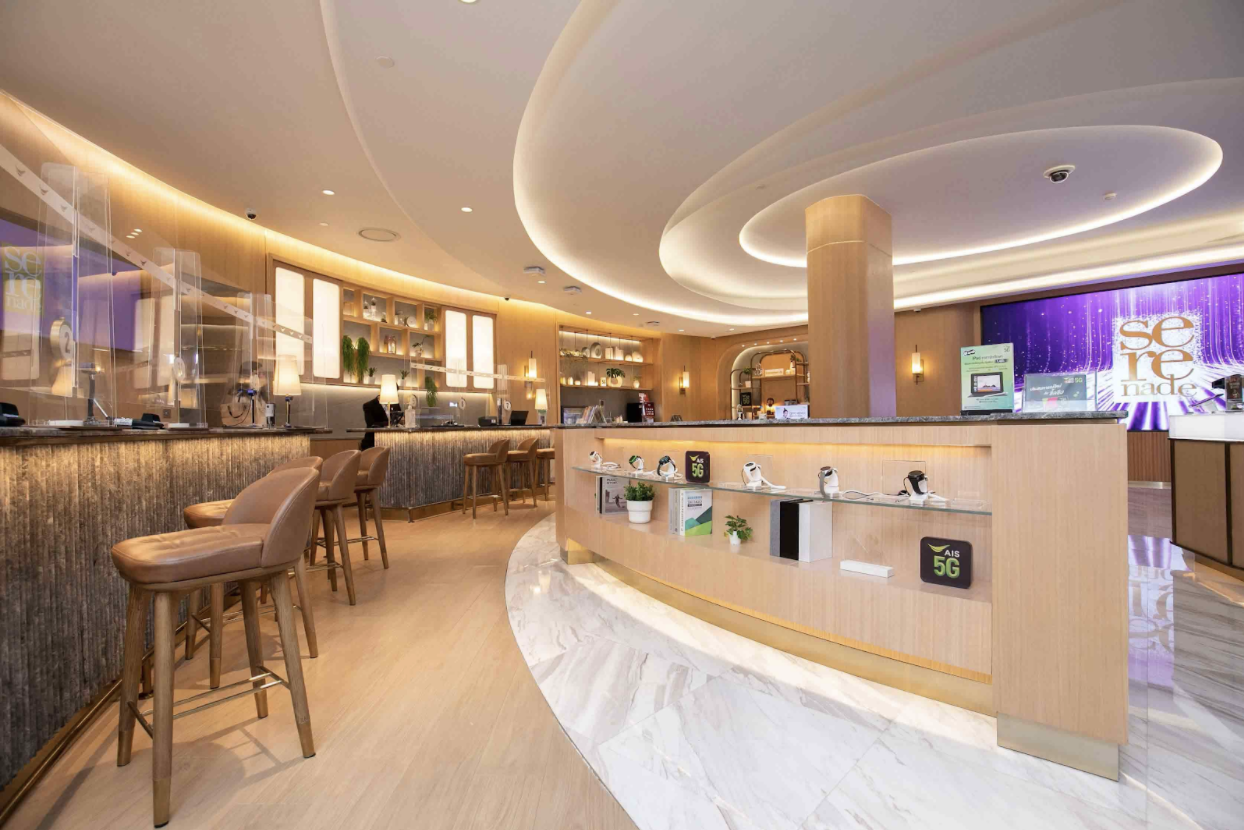 "Serenade Club's mission is to be a Premium Retails and Exclusive Services Center that maintains the quality and standard of service in accordance with AIS Serenade standards by strengthening its fleet with advanced 5G and IoT technologies that are ready to enhance the Live the life of AIS Serenade customers for every generation to bring you a complete and comprehensive Digital Urban Lifestyle lifestyle, "said Mrs. Busaya.