True Corp is more than ready for 5G transformation
Once the first to launch 3G in Thailand, True Corporation PLC is moving forward further to a wireless future with the upcoming 5G
The saying "The future is now" is not completely impossible. With all the advancements we humans have created over past decades, technologies, especially the Internet and smartphones, have unprecedentedly changed our lives for the good.
1G allowed us to talk to one another on the phone. 2G let us send text messages. 3G enabled us to access broad band data on the Internet. 4G made the information superhighway able to work at higher speed. Now all these will be surpassed by the emergence of 5G connectivity. 5G is not just a faster version of our Internet. It is actually something greater than that. It is a breakthrough that changes the capabilities of all devices with wireless connections.
With 5G and robotic tools, remote surgery can be performed in real-time by an expert surgeon being assisted by other expert surgeons on other sides of the world in simultaneous collaboration. Time and distance between life and death will no longer be a problem. More lives can be saved.
In an exclusive interview with the Bangkok Post, when asked how this 5G technology will affect us, Mr. Piroon Paireepairit, Head of 5G Working Group, True Corporation PLC, said, "There are three main areas in relation to this. First, 5G's speed is 20 times greater than the capacity of 4G. You can imagine how fast it is. Second, 5G comes with a much lower rate of latency, which makes almost everything you do on your smart device almost real time. And third, there will be a massive connection of IoT (Internet of Things) with ubiquitous censures and transmitters. This means the non-human population density is going to be extremely high – as high as millions per square kilometre."
Despite the look of an executive in higher management of a top company, Mr. Piroon knows a great deal about technicalities.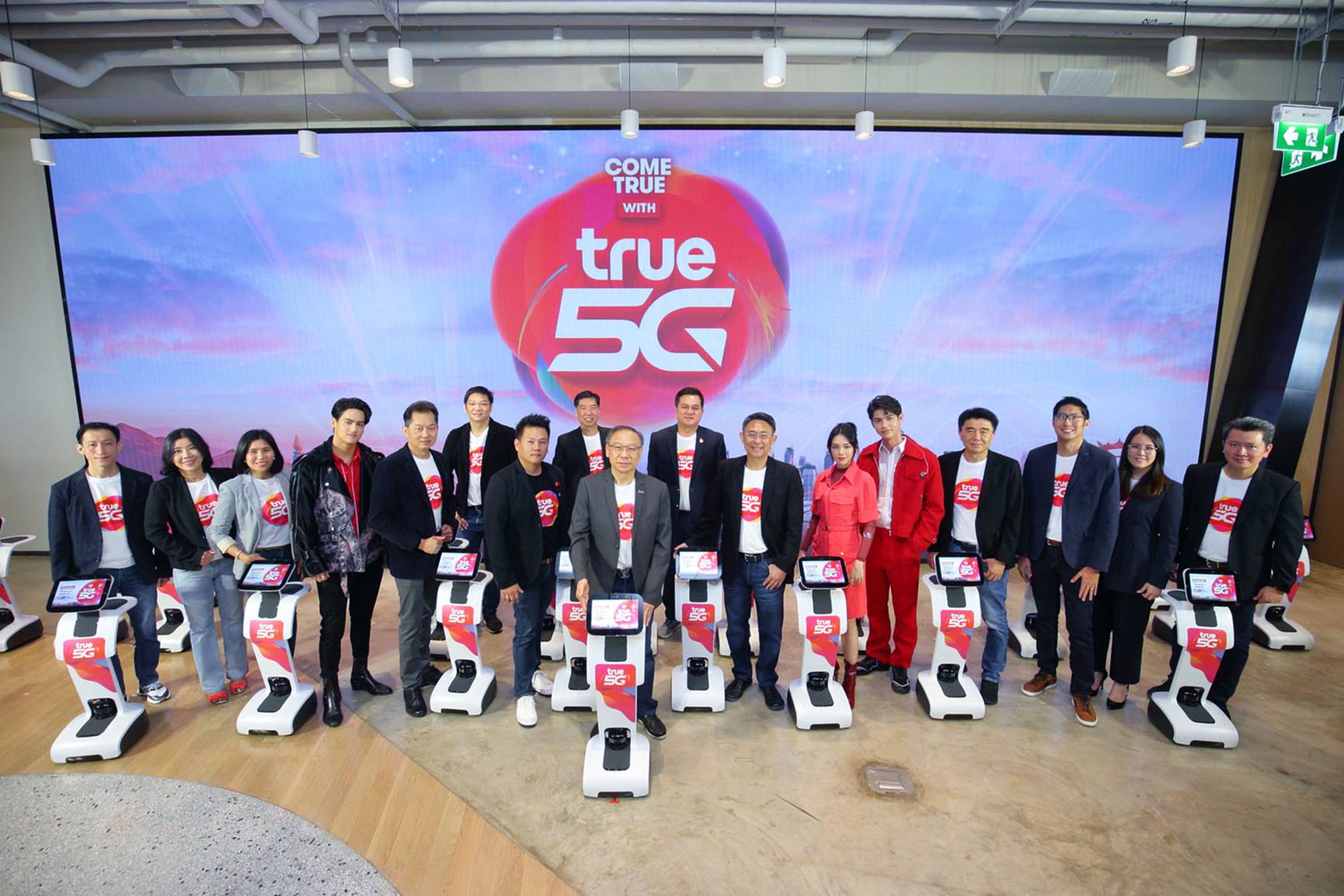 "I would say this is my strength; a combination of technical knowledge from my engineering background and business administration from experience creating kinds of services and business model," he explained.
"I wouldn't call myself an engineer," he said. "Even though I hold both bachelor's and master's degrees in engineering and an MBA, I have never worked as an engineer. I started my career in sales and marketing and have always been involved in marketing high tech products."
"I worked for Nokia for eight years when it was in its prime, a long time ago. Then I worked for Hutch and was part of the launch of Hutchison in Thailand. It was another category of business because it was not all about devices. It was about services that enable users to send photographs via their mobile phones."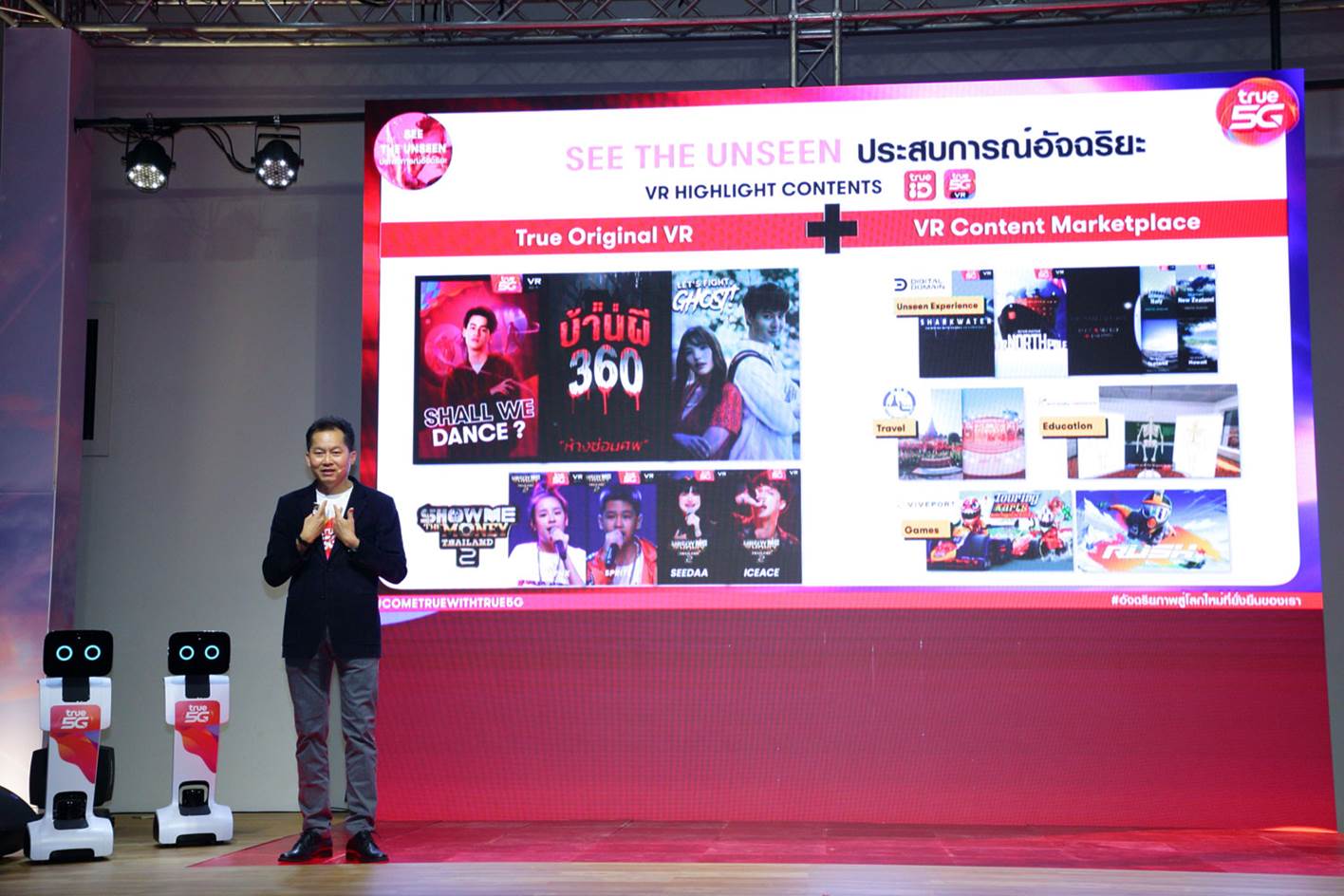 "For the last 15 years, I have been working for True Corporation. Initially I was in charge of all the non-voice services. Then I became leader of the team that launched 3G. I also had the opportunity to engage in sales and marketing for the company, collaborating with government agencies and educational institutes. This was when I realised that technology could improve work in these respects."
Mr. Piroon pointed out something particularly important about Thailand's transition into the 5G era.
Thailand has never been an early tech adopter, even for 2G or 3G. We were a late adopter for all advancements in all industries. Every time there was a transformation, we adopted it when the technology was already mature and all the facilities were ready. 3G was launched in Thailand nine years after its debut in Japan. But this time, it's going to be different. For the first time, Thailand is an early adopter. Last year, China and Korea launched 5G. And this year, among a handful of other countries, it's us. That's why I have been assigned to completely focus on the 5G project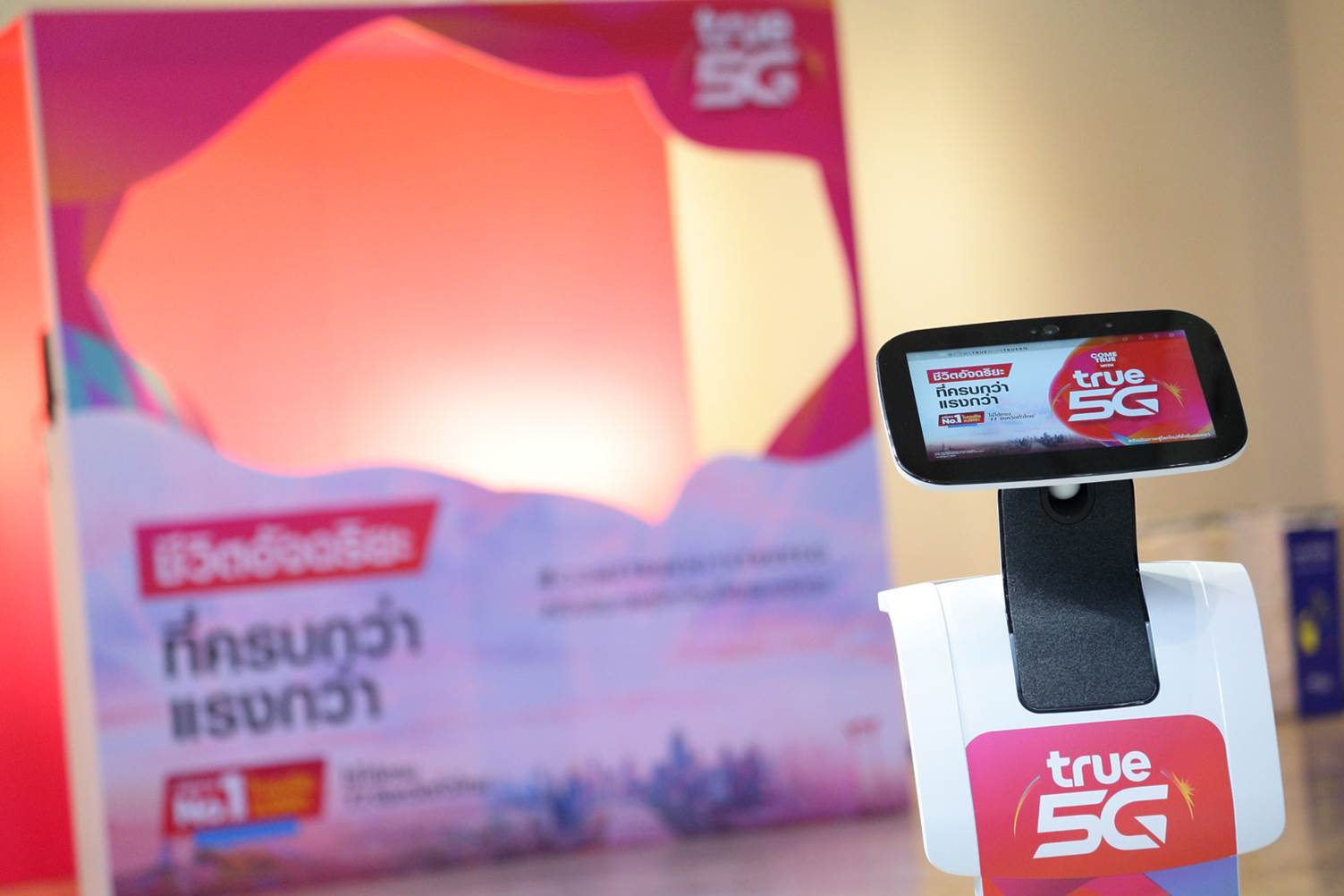 3G was a big deal in changing how people communicate but 5G will have a far more significant impact still.
The 'G' stands for "generation". Each generation alludes to a certain minimum Internet connectivity speed. The higher the G is, the faster the connection. What's so special about the impending 5G future is that any online activity can be done in almost real time without lag via a mobile device.
According to Mr. Piroon, there will be multiple transmitters spaced only a couple of hundred metres in all directions, therefore allowing more devices to work within an area.
"Users could travel in a self-driving automobile. Through the 5G network, these cars will send data to each other, communicating with traffic lights, drones flying in the air, and censors embedded in the street. It can react to the other 100 cars around it in a millisecond. This means that not only will the rate of car accidents decrease, the issue of traffic congestion will be solved as well. On the way to its destination, each car will travel with no risk of colliding with each other."
But there's more. Mr. Piroon shared how 5G technology also changes medicine.
One major drawback of this glorious technology, in Mr. Piroon's view, is that it is so fast. However, legal requirements and security concerns have to be addressed.
"We have to be well prepared for this as none of us have experienced being completely surrounded with technology like this. However, certain benefits are there for us to reap from a bright new 5G future, especially in terms of developing the country."
Another greatly affected area is the retail sector. "Retail can take big advantage of 5G. We are collaborating with leading department stores, such as Siam Paragon, to use robots to detect shoppers' temperatures. In the foreseeable future we also hope to see Smart Retail – you walk past a shop and you don't even have to enter to learn its offers; you scan its QR code and all the information is in your hand."
"Agriculture, another substantial part of our economy, is also no exception," he said. "A troop of drones can fly over a field of plants with censors on the ground, sorting, picking, watering, even spraying chemicals on individual plants instead of blanketing the entire field."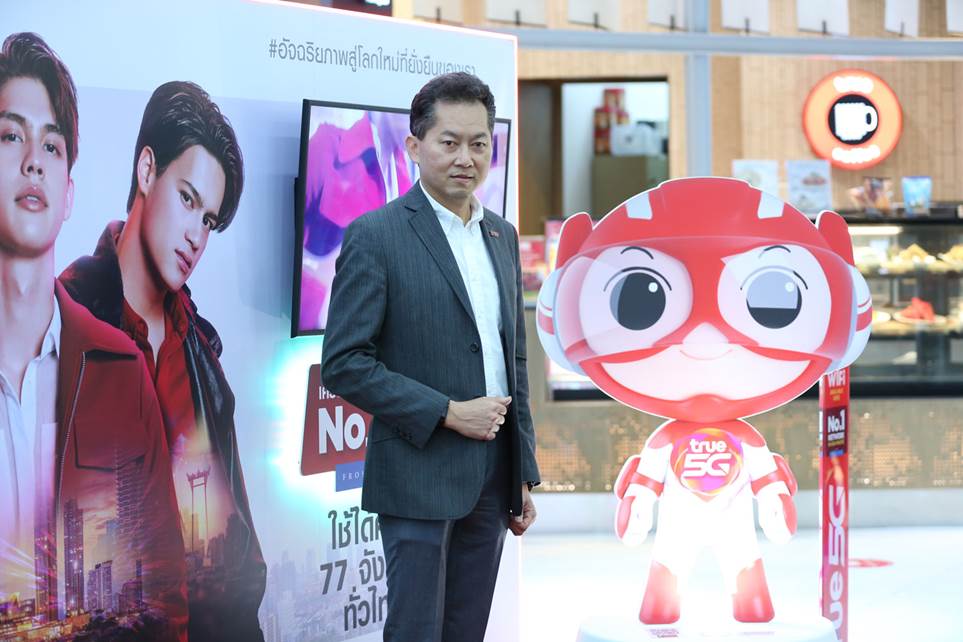 This is thanks to the 5G cloud system that enables incredibly vast spaces to be covered by databases.
"A drone's reach is no longer limited by the strength of the signal and distance to the remote control. With 5G they can fly much further."
"The use of censors can be also extended to livestock farms."
"Smart Cities are another crucial area we are working on. On a small scale, you can have a Smart Campus in education or it can apply to industrial estates or military camps. With the database in the cloud collaborating with AI, CCTV can raise the alert of any fighting or injury. It also allows security robots to patrol areas and detect anything wrong. Plus the 5G network will raise more ways to save energy."
The world, the Head of 5G concluded, will no longer be one in which human-to-human communication predominates. "Everything will be digitised. We will see connections between humans and machines, and even machines and machines. We've been looking forward to this for a long time. With the limitations of past forms of connectivity, devices, and gadgets, we couldn't reach the potential. Now 5G will transform our lives, businesses, and industries. We will do things more effectively enabled by the futuristic ecosystem, prompting new businesses and S-Curve industries to thrive."
With its nationwide internet infrastructure, True Corporation was the first to launch 3G and 4G in Thailand. And with its allies at international level, including the giant China Mobile, it is better prepared to roll out 5G than anyone else.
The 5G head concludes: "Our True 5G network is ready with the full frequency range and coverage. We have strong local and international partners including China Mobile. Moreover, True Group is Thailand's sole leader in fully-integrated digital ecosystem provision. This, in turn, enables smart technologies and solutions such as AI, Robotics, Deep Data Analytics, Cloud Technology and Smart IoT. So if consumers don't choose True for their 5G provision, then who?"