YAPE, first delivery with Japan Post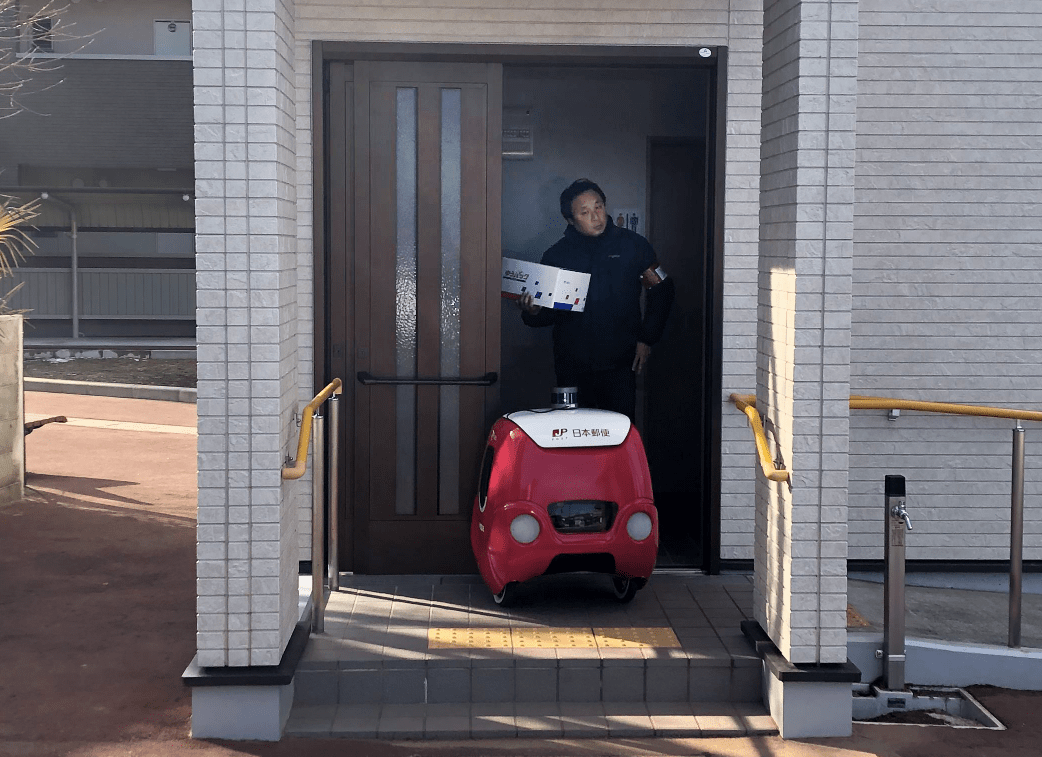 YAPE's first delivery in Japan. On the 31st of January the self-driving delivery system created in e-Novia, the Enterprises Factory, made its first test-delivery in the city of Minami Sōma in the prefecture of Fukushima with Japan Post.
In recent months the main postal operator in the country, through the partner Drone Future Aviation, chose YAPE, the self-driving delivery system made in Italy, as the provider for the delivery tests which started in December 2018.
The first phase of testing, which started with a demonstration test on the 21st of December, is now proceeding successfully, alternating indoor and outdoor sessions in the public construction buildings in the municipality of Minami Sōma designed for those displaced by by the great earthquake in Fukushima in 2011.
Bringing high-technology to Japan thanks to the partnership with Drone Future Aviation and an important postal and logistics operator like Japan Post, makes us very proud and confirms the professionalism of the work carried out over the years during the creation of e-Novia

Vincenzo Russi, CEO of the Enterprises Factory
This trial, which will continue for the whole month of February, represents the starting point for a potential long-term collaboration with Drone Future Aviation and Japan Post, a partnership which aims to solve the challenges of future delivery.
With these new tests YAPE will evolve some of its features, including its suspension suitable for any type of road surface, load capacity, and thermal insulation for food delivery. From this Japanese experience, YAPE will continue its evolution during 2019, with other project initiatives in the United States (tests in mass market retail outlets), in Europe (food delivery), and in Italy, where 5G trials with Vodafone in Milan continue together with the Polytechnic of Milan, Esselunga and Poste Italiane.